New Purpose-Driven Saltwater Rods Boost Coastal Angling Performance —
Anglers casting topwater spooks into bluefish blitzes, live-lining mullet on a circle hook for tarpon or sinking crabs to the rock piles for bulldog blackfish or red drum demand battle-tested gear to connect with success. The G. Loomis IMX-PRO BLUE lineup has the grit and character needed to prevail in unforgiving coastal fisheries, and is now expanding with seven new purpose-driven models geared towards southeast techniques and fisheries to enhance the natural ability of every inshore angler.
"G.Loomis IMX-PRO BLUE rods are designed to perform multiple duties, which is important when you're targeting a variety of saltwater game fish in a single day," reflects Capt. Mike Holliday, a G. Loomis pro with over three decades of guiding experience along Florida's Atlantic coast. "They are do-it-all rods that are sensitive enough to throw a light bait like a live crab with accuracy, but also sturdy enough to pitch a 10-inch mullet to a seawall, and then stop a big snook that's charging for a dock piling. IMX-PRO BLUE rods have the power to move big fish!"
Each IMX-PRO BLUE rod leverages G. Loomis' exclusive Multi-Taper Design to decrease the blank's weight while enhancing its durability. A series of "micro tapers" within the overall taper of the rod, the Multi-Taper Design process enables rod engineers to reinforce potential stress points while simultaneously reducing unnecessary material in other regions of the blank. This exacting design and engineering process yields a lightweight library of rods with precisely-defined lengths, powers, and actions that strike the perfect balance between durability and performance. "Multi-Taper Design gives the IMX-PRO BLUE family unprecedented power for rods that are light and comfortable enough to cast all day," notes Holliday. "These rods are reinforced at all the stress points so you can really lean on big fish and move them. That's a quality you don't normally find in lightweight rods that cast so well."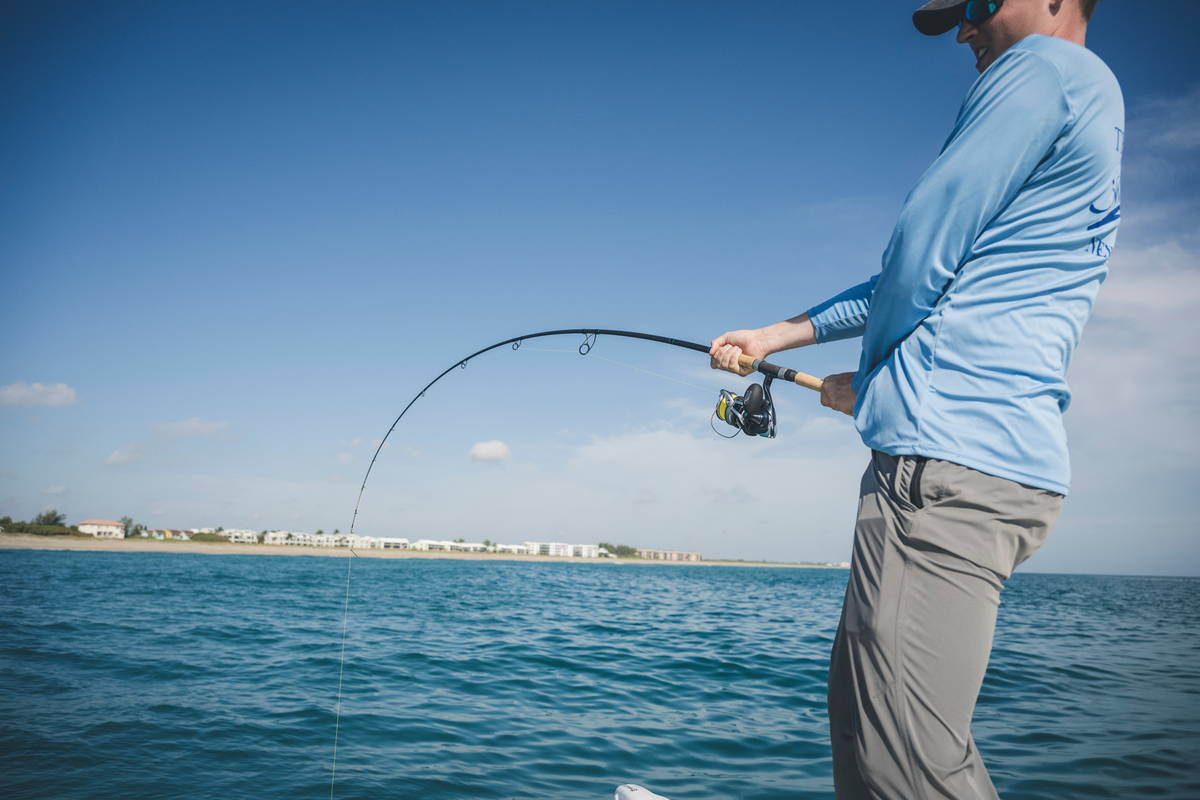 Feature-packed from tip to grip, IMX-PRO BLUE rods provide coastal crusaders with the advantages they need to bring inshore trophies to hand. The Fuji K-Frame guide train prevents line from wrapping on the guides in windy conditions and helps line flow off the spool for improved casting distance. Premium cork handles and Fuji reel seats deliver the comfort needed to fish long days – and into the night – on productive inshore waters. Rubber gimbal butts on many IMX-PRO BLUE models lock the rods into rod holders and in fighting belts, securing the rods during long runs in challenging conditions, bump trolling live baits or while fighting high-flying trophy game fish.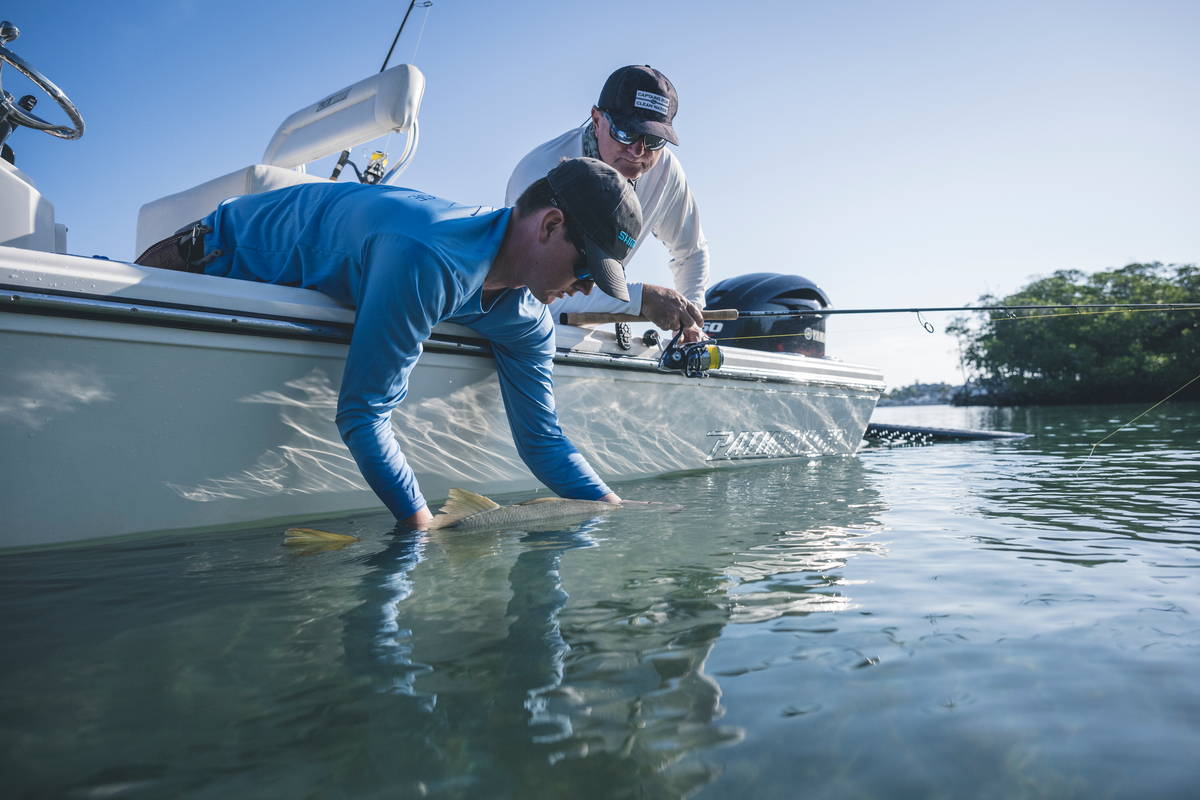 The current IMX-PRO BLUE lineup now expands with offerings tailored to southeast techniques and fisheries with one new casting and six new spinning models that join an existing library of ten rods, each precision-crafted to help anglers boost performance in the unforgiving inshore environment. Holliday favors the new 8'0", Medium-Heavy power, Moderate Fast action IMX-PRO BLUE 964S MF on many of his tarpon trips. "I rig this rod with a Shimano TwinPower SW 8000 reel spooled with 50-pound-test PowerPro. This is an awesome combo for pitching or slow trolling large live baits like mullet or threadfin herring at big tarpon. The rods have the power to drive the hook into the fish's mouth, move fish up through the water column and shorten the fight on big fish." For anglers looking for an extremely versatile rod that can handle a wide range of inshore challenges, Holliday recommends the new 7'0", Medium power, Moderate Fast action IMX-PRO BLUE 843S MF. "When equipped with a 6000 or 8000 Shimano TwinPower SW reel filled with 30-pound-test PowerPro, this is my fish everything, do everything rod. I might be using this in the morning for tarpon or snook on the bridges, and in the afternoon to live bait sailfish, dolphin and tuna. I can use heavier line to stop big fish around structure, or use lighter line for more line capacity in open water while still having the power to control big fish."
The lightweight yet mighty IMX-PRO BLUE collection pushes the limits of performance in one of the harshest fisheries in the country. Look for IMX-PRO BLUE rods at authorized G. Loomis dealers with MSRP's of $390 to $435.